Many people are still not aware that stewe Personalservice is an outstanding employer. Many think that temporary work is just something short-term, where you also get paid poorly. The opposite is the case, because stewe offers its employees something that is almost unaffordable in this day and age:
Security. Even if companies lay off employees in times of crisis
employees of stewe have the certainty that they will receive comparable employment in a timely manner, but without having to worry about it themselves.
In the final analysis, the personnel service is comparable to artists who employ their own managers so that they can take care of the next gig. We act as a manager, so to speak: instead of having to apply to various employers ourselves, we at stewe take on the task of finding the optimal job for our employees, matching their qualifications and employment opportunities. This makes life a lot easier for our employees, because they can be sure that we will take care of them and that they will also receive their salary if their assignment company cuts jobs.
Entry also without qualification or as lateral entry.
stewe Personalservice also offers many advantages for people who otherwise have rather bad cards on the job market. Career changers, single parents, people with handicap or even people without any vocational qualification or experience have it often difficult to assert themselves on the job market and find employment. Here, too, we have the opportunity to find suitable employment through our large network. Or even a springboard to start back into the working world.
This gave many of our employees perspectives they had not seen or thought possible for a long time.
Our basic principle: humanity, respect and fairness
However, stewe stands not only for security and prospects, but also for communicating with all employees at eye level. Values such as humanity, mutual respect and unrestricted fairness are the highest basic rule for us. We take our time, we listen and we find solutions together.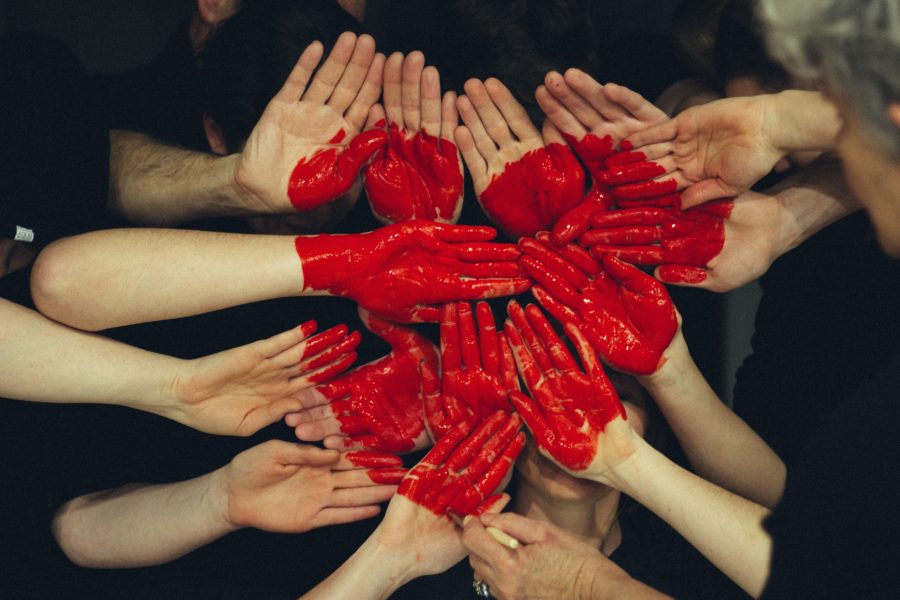 The advantages of stewe personnel service at a glance
Secure employment even in times of crisis
Opportunities also for cross-cultural entrants or career starters.
Personal support from a great team
Application processes no longer necessary
Opportunities for personal development.
Absolute flexibility.
Strong employer from the region
The application process at stewe.
In order to be able to find the "perfect match", the personal contact is very important for us. The entire application process should be as simple as possible for our applicants, a mail, a call or even a message via WhatsApp is enough. In a personal get-to-know-you interview, our dispatchers then get an overview of the skills and wishes of our applicants, because this is the only way we can ensure that we can also assign them the right jobs.
Absolute flexibility
One of the special features at stewe Personalservice is the flexibility that our employees have.
Imagine the following situation:
You are looking for a new challenge and apply to 50 companies. 5 of them invite you to an interview and 1 offers you a fixed-term contract that includes a probationary period of 6 months. Within this probationary period each side can terminate the contract within 2 weeks.
The company makes a good impression, the managing director seems okay, and you accept the job. Already in the first week you find the work increasingly difficult, because what you did not know: the department manager to whom you report is a notorious choleric and continuously yells at the employees. You have a notice period of 2 weeks, but what comes after that? Again 50 applications, 5 interviews and 1 possible contract?
And who gives you the guarantee that the next job will be better?
With us, such a situation works completely differently. You remember: we are your agents. So it is also our task to take care of your satisfaction. Should such difficulties as above arise, we are responsible for finding a solution. This can either be a discussion with your superiors or finding another company where you are a perfect fit. For our applicants, this means peace of mind and security.
Personal development in the stewe Academy
For many of our employees, personal development is an important aspect. Whether it's things like time management or focus, or even professional training such as forklift licenses, MIG welding, or completely different skills, we at stewe want everyone to have the opportunity to continue learning and developing. That's why we launched the stewe Academy in 2022.
In our in-house online portal, we offer various opportunities to learn new things or deepen familiar knowledge. Here, podcasts, learning videos and webinars are available to our employees, which they can follow independently at any time. The offering will be expanded monthly and more in-depth events are also planned at the premises of the stewe Akademie in Reichshof.
Support and cohesion
Some life circumstances often make it difficult to find a suitable job. The single mother who doesn't know how to find childcare. The foreign citizen who struggles with a foreign language. The person who doesn't have a driver's license and lives far outside any connection to public transportation. All of these are obstacles. But not insurmountable ones.
We act according to the principle: Where there is a will, there is a way.
Therefore, we try to find a solution for such difficulties through personal commitment. In some areas, we have already set up the option of a driving service so that our employees who live outside the city can also get to their workplace without any problems. Language barriers are also not an insurmountable problem for us. People from a wide variety of backgrounds work in our branches. This often makes contact much easier. We also offer to accompany foreign citizens every step of the way and help them learn German. And we also do everything we can to provide reliable childcare. Of course, we also maintain excellent relations with the job center and the employment offices, so that we can help with problems or procedures here as well, should it be necessary.
For our team, cohesion is a basic requirement, because only in this way can we be successful together as a company and function smoothly as a society.
What jobs we offer from stewe Personalservice.
Our portfolio includes well over 100 different professions across all industries. From production assistants to engineers, it is our job to find the perfect match. Because we connect people with companies and companies with people. The range of different professions also extends to unusual jobs such as basket weavers or blacksmiths.
But also nurses, educators, welders, cleaners, accountants or cooks can be found in our job offers. The great breadth and diversity of our partner companies put us in the comfortable position of being able to almost guarantee our applicants that we have the perfect job for them. Why only almost? Well, there are always exotic professions for which we unfortunately do not have the right partner company.
Or not yet. But in 98% of all cases we can make our applicants a great job offer and place them in their desired company in the region within a short time. In fact, great takeovers by the company or even the opportunity to obtain a training position there often result.
Our goal?
Happily ever after. Because we seek long-term partnerships based on mutual trust and respect. Because it's your job that counts for us.
But we are not only looking for employees for our partner companies. We are also constantly on the lookout for support at our own branches. stewe Personalservice can now be found at 11 locations:
From here, we look after our partner companies and our applicants and employees in NRW and beyond. We have a great team and are always looking for committed people who would like to help other people find their dream job through their commitment. This encompasses far more than one might sometimes suspect, because there are many obstacles in the job selection process that make it difficult for some applicants. Our task here is clear: We are problem solvers. We help!
Responsibility for people and the environment
But we at stewe not only care about the people who work for us, we also take on social responsibility. Each branch supports a regional association that suits the respective employees. The fields range from humanitarian associations to social and regional cultural associations. In addition, we at stewe Personalservice offer our own sponsorship for each branch, where our employees can bring their own home club into play.
And we are also committed to our environment. We have even set up our own working group for this purpose, because our environment is very close to our hearts. The measures vary from subsidiary to subsidiary, but we are all aware that "There is no Planet B" and we must all do our part to protect our planet. We as a company also have a responsibility.
#youarestewe
For us at stewe, our employees are in the foreground. They are the ones around whom everything revolves. That's why we have also adopted the motto "You are stewe".
Did you also get the desire to become part of a great company where you are the center of attention?
Then apply with us. In our extensive job exchange you will find all current job offers. Here you can sort the job search either by area of application or also by profession and apply directly via our website.
But even if you do not find a suitable job offer, we look forward to receiving your application.